Channel Nine most "unreliable" network
Wednesday, September 2 2009,
By
Darren Rowe
, Soaps Reporter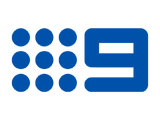 Australia's Channel Nine has been voted the most "unreliable" television network in the country by participants in an online poll.
A majority of 80% of respondents to the
TV Tonight
survey declared Nine has the most "unreliable overall programming", while 40% also slammed Nine for failing to start programming on time.
One angry respondent commented: "I absolutely refuse to watch channel 9 anymore thanks to their complete contempt for their audience. And then they can't figure out why people aren't interested in their shows."
Another added: "The programming department at channel nine needs to be put against the wall and shot."
Once Australia's continuously reining number one television network, Nine has seen its audience share significantly decrease over recent years and rival Channel Seven steal the number one ranking.
The ABC was named the "most reliable network", while subscription television provider Foxtel was second.
Regards,
www.eurocardsharing.com